I hate goodbyes. I dislike the finality of it, I dislike good times drawing to a close, and I dislike it when a friend leaves. So as strange as this sounds, I've decided not to say goodbye to Jarek today. The past few days have been a strange and difficult time for me, for all of us, and as I've reflected upon Jarek—Casey's—life, I've realized a few things. Life is precious, life is short, and love never dies. Love never leaves us, joy never
has
to fade. Casey Anderson was nothing if not an explosion of joy. He was the happiest, funniest, and most joyful person I've ever had the honor of knowing. And today I've decided to vow that I will take those parts of him—the best parts of him—and make the man he was a source of strength for myself.
Though the pain of his loss is crushing, damn near unbearable right now, I know that the pain I feel is a testimony to how dearly loved he was. Casey made friends wherever he went, no matter what he was doing. He put others before himself, and would overstep any boundary, violate any social mores, if he thought he could make someone laugh. He lived and loved hard, and I am still in constant awe of how fiercely and courageously lived life.
In life, we interact with many people. Most of them come a go, but very few touch us deeply, and change us on some fundamental level. He loved this chat because here we could not only play pretend, we could recreate ourselves however we wanted. To me, he will always be in a Squall costume. He will always live in an oversized freezer, and he will always
be
an Ice Mage. But what he didn't realize was that he didn't need to pretend; Casey
was
a hero—like Grey, Squall, Dante, and many of the characters he loved to cosplay—he was just as much charismatic and just as much of a unifying force in our lives. He brought us together, made us laugh, and made every second of time with him feel like an anime adventure about friendship. And so Casey will live on, in my heart, in my thoughts, and—goddamnit—in how I choose to live my life from now on: a bit more courageous, and a bit more joyful.
Though we won't see his handle in chat anymore, or his posts on facebook, or the joy of his face in person…I'll still see him everywhere. Where ever there is an irreverent or inappropriate joke that makes you laugh a little
too
hard, he is there. Wherever there is graffiti of a or a slightly immature joke, he is there. Whever there is a delicious Dr. Pepper, a slice of pizza, or a badass anime hero, Casey is there. So as I open the floor for us all to share, to talk, to grieve, and even to laugh—let us rejoice at his memory, because goddamnit: He is Casey Anderson: a Legend. And Legends never die.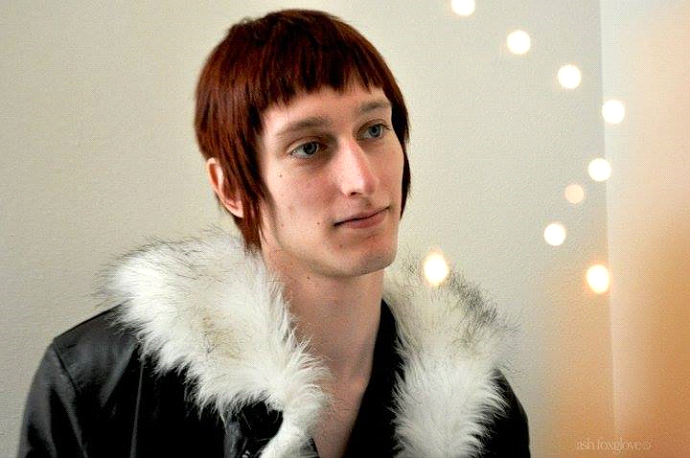 Born:
March 26, 1931
Died:
February 27, 2015


Born:
May 27, 1922
Died:
June 7, 2015